Domestic USA B2C & B2B Solutions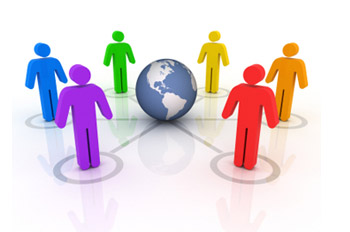 Helvetic Credit Solutions AG is proud to have Caine & Weiner as its domestic partner in the USA delivering dynamic, state-of-the-art national B2C and B2B services.
Founded in 1930, Caine & Weiner is a full service, solution-based accounts receivable management enterprise that provides proven 1st and 3rd party collection solutions to commercial (B2B) and consumer (B2C) businesses in every major industry, including many Fortune 500 Companies. With an unmatched reputation for collection excellence and outstanding client service, world leading businesses rely on us, on an ongoing basis, to increase their cash flow and lower their DSO.
As an industry leader, with specialized commercial and consumer debt collection teams, we understand the most effective methods of debt recovery. Our specialized teams are comprised of certified professionals, experienced and trained to deliver the results you expect. Collectible accounts, on average, are recovered within 45-60 days, exceeding the industry norm.
With almost eight decades of experience collecting every type of debt, we engineered the highly effective PIF2 file-handling procedure. It seamlessly integrates precise file-handling activity and specific action steps with continuous management review throughout the collection cycle. The result is that each file receives maximum handling with significantly higher recoveries.
Through our CW Connect feature our clients have 24/7 secured access to their files. This dynamic, client-friendly tool, which includes data-mining options, is easily accessed through our website.
Caine & Weiner's 175 team members work at state-of-the-art collection centers in Los Angeles, Chicago, Louisville and Buffalo. Each center is electronically linked with a shared data base. Our fully-staffed legal department is overseen by on-site counsel.
We actively support the industry and pride ourselves on being a member of the Commercial Collection Agency Association—certified by the Commercial Law League of America, the ACA and The International Association of Commercial Collectors.
For additional information please visit our website. www.caine-weiner.com.