About us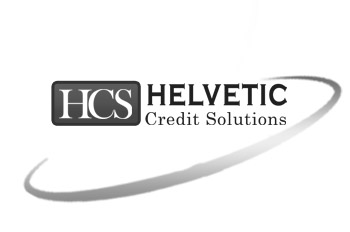 Helvetic Credit Solutions AG is your gateway to success when it comes to international receivables. While working in all areas of credit collection services; Healthcare is our core competence. HCS combines highly trained and experienced account managers, the latest credit management technologies and "Old School Morals & Values" to get your accounts paid quickly while maintaining your integrity and reputation.
What is the Helvetic Difference? Most importantly, we provide tailored solutions to each of our client's receivables requirements. Each of our customers have unique requirements, and we work to integrate our efforts with the needs and processes of each client individually. In our collection efforts, we always adopt a professional and courteous approach, working in a manner which reflects well upon the client, while simultaneously protecting their interests.
Our team has been working in this field, using these principles for 10 years. We have developed trust and credibility with the most demanding clients that is unparalleled.
International receivables are a complex field, and Helvetic has a unique skill set to accomplish our client's goals. Our staff is highly aware of and operates within legal and ethical boundaries of every country we operate in-house. Related to our Healthcare collection efforts, our organization is compliant to HIPAA and FDCPA requirements. Extending our reach, our staff speaks 8 languages in-house.
When our client's need take us beyond the geographic areas we directly support, we have an extensive partnership with International Credit Exchange (ICE), one of the world's largest credit management specialists, employing more than 3,200 people in over 80 countries. However, HCS does not use "contacts" as other agencies do. We only work with our partner offices that have been selected through a rigorous and diligent process, assuring they are licensed and compliant with the local laws and regulations in each country served.
And while receivables management at its most basic is based on personal interaction, Helvetic enhances the playing field by leveraging the latest technology. Our systems not only enhance our efficiency, but also provide our customers secured access to provide case information, view real time progress and generate up to date reports on activity status. With our staff committed to providing detailed notes on case activity, our clients can obtain the richest available information concerning the activities entrusted to us.
The Helvetic Difference-unique professionalism, customized solutions, global reach, local and ethical compliance, leveraged with the most unique technology platform in the industry. Come discover the Helvetic difference-The people you know and trust to deliver.